Giving tomorrow's business leaders a head start!
Learn from Professional Mentors
Develop your own Startup Idea
Code your Mobile App Prototype
Pitch to an Esteemed Panel of Judges
Look out for SEE Incubator Programs Summer 2022
The Nebula Entrepreneurship eXperience (NEX) is a 4-week online summer camp for high schoolers. With a team of fellow co-founders, you'll learn how to develop your own tech startup! Grasp essential entrepreneurial concepts from industry-leading mentors in Google, Uber, Amazon, etc. while coding a mobile app prototype of your product. The final pitch day allows teams to present their work to a panel of accomplished judges and parents. NEX is entirely online for 2021!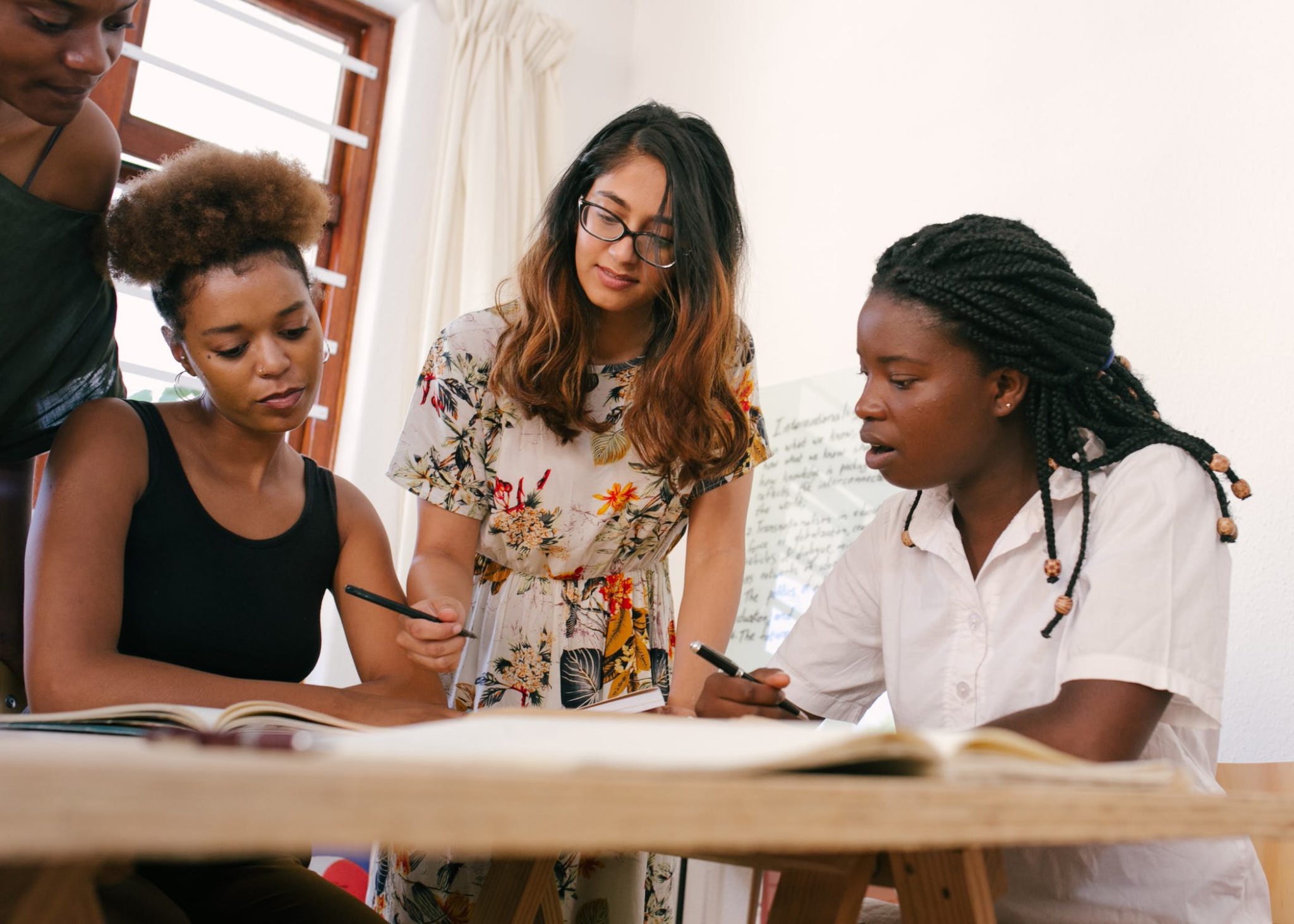 Crucial Entrepreneurial Skills

Idea Generation​
Finance
Marketing
Investor Pitching

Interacting professionally with peers
Tackling real-world problems with innovative solutions!
Developing an intuitive and beautiful mobile application
Dive into the entrepreneurial world & learn from case studies
A passionate team of organizers ready to help whenever needed
A group of professional mentors with several years of experience & high-caliber judges (several CEOs)
Opportunities for expanding your love for entrepreneurship as an Alumni – you can even become a volunteer and lead your own camp!
Qualified tech mentors to teach you app development
Get exposed to foundational entrepreneurship concepts!
The most exciting day for a Shooting Stars student is always Pitch Day! Over the four weeks of learning, you and your team would have been simultaneously learning about entrepreneurial concepts and applying them as you build your business. After several 1-on-1s and refinement, Pitch Day is when you can finally present your hard work! You'll present both the business and the tech aspect of your product. The audience consists of your past mentors, highly skilled judges (most of them being CEO / CFO / CTO, etc.), and your parents. You'll get a chance to profesionally pitch your company with thoughtful comments from the audience! You will also see what your peers have accomplished with their time at SEE
8th Grade – 12th Grade
3.0 GPA or Higher (The application asks for an unofficial transcript if you can obtain it)
Coding experience not needed but preferred
Passionate about entrepreneurship and technology
Must have laptop w/ Windows or macOS
Able to Commit 10+ Hours per Week
Need financial aid?
Email info@shooting-stars-foundation.org
Sessions: Posted below!
Grades: 8 -12
Cost: $499 ($449 Early Bird until May 15th)
Times: 4 weeks, Wed – Sun from 4-6 PM PST
Slots: Limited
Pre-requisites: Laptop (No ChromeOS!) & Preferred basic coding skills
SEE does not require extensive knowledge of programming, since we use code to design mobile apps rather than build complex architectures.
If you know how to use variables, if-statements, loops, and arraylists, you​ have met the coding pre-req.
If not, don't worry! We suggest you catch up by watching the 2-hr dart programming course that introduces you to coding, which is enough to fulfill the pre-requisite.
Once you apply, the SEE team will contact you about your application status and further steps within 2 business days.
Past Mentors & Judges at Nebula
Anil Singhal
Chief Executive Officer
Kevin Lee
Lecturer & Instructor
Arun Valliappan
Strategy & Ops Manager
Mani Sundaram
Director
My son recently participated in the Nebula Online Startup Incubator with a small group of friends. We were so impressed by the organization of the camp and the breadth of topics and exposure that occurred in just 4 short weeks. With the excellent guidance of the professional and peer mentors, they were able to develop a solid business plan and working prototype which can be further developed into an actual start-up company. The format of this camp is perfect for any motivated high school student who is interested in technology and entrepreneurship. We highly recommend Nebula Youth Camps! – Kathy Kobayashi, Pleasanton, CA (June Cohort Parent)
"My son enjoyed the startup incubator program as it gave him the quickest overview of how to turn an idea into a real product which can be of value and a differentiator to existing competition as well as provide revenue to the company. The quality of the program was very high and what made it even more worthwhile is that it is run by a non-profit organization that helps to support the education of underprivileged college students. I recommend this program to all high school students who have an interest in the field of STEM!"- Sangeetha (April Cohort Parent)
"I was so impressed by the depth of the program and the quality of the mentorship. Everyone involved had such positivity and gave great constructive insight. The program was an excellent blend of technical programming and business understanding"
To be honest, I never imagined myself as an entrepreneur and was a little intimidated in the beginning with the whole concept of the NEX program. Meeting up and working together with people I have never met before and creating a business in four weeks sounded pretty bizarre...
Vibhu Krishnan
A Past Alum of the Nebula Online Incubator
Vibhu Krishnan | A Past Alum of the Nebula Online Incubator
Attending the first NEX Incubator run by Nebula entrepreneurship camps was one of the best learning experiences I have had. I was thrown head first into a world of technology and entrepreneurship, and very early on I was exposed to many high level concepts...
Saketh Kamuju
A Past Alum of the Nebula Online Incubator
Saketh Kamuju | A Past Alum of the Nebula Online Incubator
Before the start of the NEX, the thought of starting my own business eluded me. I could never imagine doing the work to create a product, pitch it, find investors, and even learn about the business aspects of starting a company...
Vikram Nagapudi
A Past Alum of the Nebula Online Incubator
Vikram Nagapudi | A Past Alum of the Nebula Online Incubator
NEX was undoubtedly a great experience for me. Never did I imagine that our team would be able to create a working prototype and business plan for our product, QuestSuggest, in just four weeks...
Arnav Mankand
A Past Alum of the Nebula Online Incubator
Meet Arnav | A Past Alum of the Nebula Online Incubator